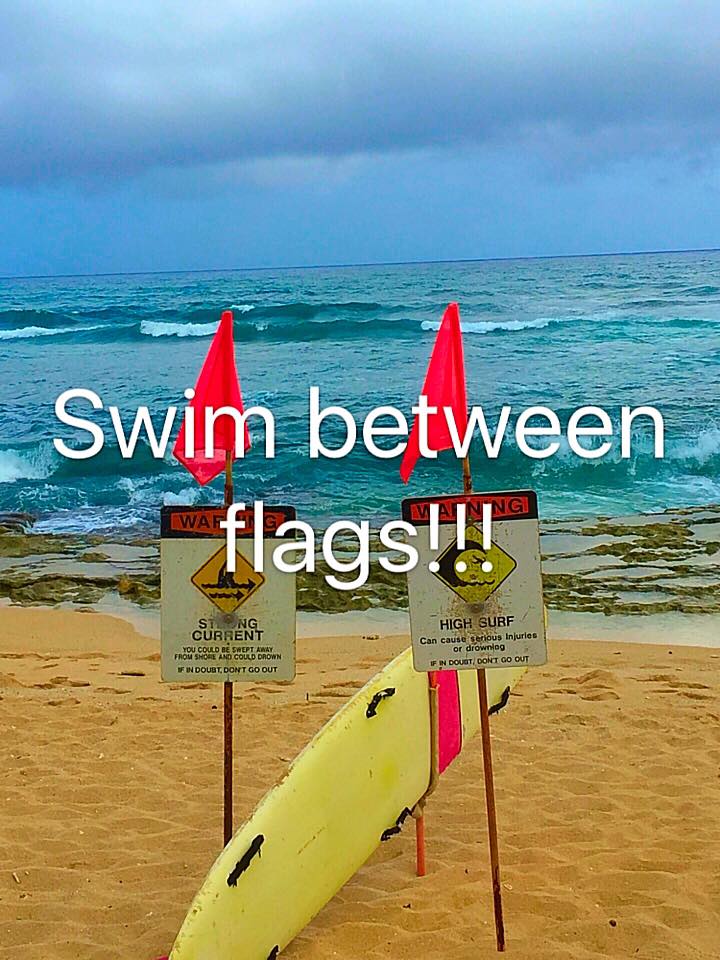 Many employers comment that they interview candidates who had NO idea how to present for an interview.
Recruiters comment that some candidates think that if they are personally happy with their image in the mirror (well, we hope that they even looked in the mirror prior to leaving the house) that this is all that is needed. Often recruiters complain that candidates don't spend any time evaluating the type of workplace or the workplace culture prior to applying for the role, let alone dressing appropriately for the part. Some follow the latest fashion fad and think that trendy means professional!
Remember that the interviewers don't know you, and that in the first 10 seconds, they will make judgments (it's only human) rightly or wrongly, based on what you look like "to them". They will draw inferences about your personality, your attitudes, your education – the list goes on. Most importantly, they will make assumptions on whether you will fit in within their organisation. It is imperative that at this crucial time, you make the best first impression! Leave no doubt or questions as to your suitability for the job.
This article will focus on BASIC tips for looking great at interview and of course, some of these points may not be relevant to you – let's cover the ladies first, although some of the pointers below could be relevant for males and transgenders also.
Fingernails
Please refrain from attending an interview with loud, bold or even, black painted nails. The trend for very long or very noticeable,  square Talons may make the interviewers think that you are unable to perform the job.They may deduce that you may be ineffective use of your fingers, especially if fast and accurate typing is required, or they may think that you spend too much time on your nails.
Eyelashes
Nothing wrong with long ones – but the "sweep the floor" fakes are an absolute NO NO
Make-up
Please wear a little make-up – never a lot! Light touch of lipstick is a must. This shows you care about your appearance.
Cleavage
Simply, Don't have any, Just don't.
Hem length
No one wants to see your underwear! If when you bend over, you have to hold down your hem to cover up, then its too short. If your outfit does not pass the bend over test, choose another more conservative outfit.
Stilettos
These are great for clubbing, but not to wear in a professional office. Workplace Health and Safety may dictate that a court shoe, low heal and covered toe shoe is much more appropriate. Employers want to deduce that you are sensible.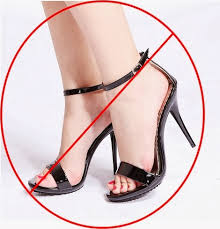 Hair
OMG  simply, make sure your hair is recently washed, dried and combed. A simple, classic style and not a wild, punk look (unless you are applying for work in a creative industry). Hair colour needs to be as mainstream and subdued as possible. Plenty of opportunity later, once you have the job, to express your creativity.
Personal Hygiene
Be cognizant of your hygiene, there is nothing more disconcerting or distracting that a candidate who has body odour or foul breath. Wear a good deodorant and antiperspirant. The same applies to good smells, you don't want to overpower the interviewers. Apply a small amount of perfume or after-shave.  Please DON'T marinate in the stuff.
Cleanliness
Your outfit must not be grubby, have stains or look frayed and worn to threads. If it needs ironing, make sure you do this the night before the interview, never on same day, or an hour before,  just in case something goes wrong.  I always choose a crinkle-free non-iron outfit! There are loads available.
Jewelry
Less is best. Be subtle in your choice here, nothing dangling or noise producing. Remove multiple piercings.  Again, you don't want to distract the interviewers so much that they focus on the other things besides your great responses.
Care and attention to detail
Here's a quick summary. Iron your outfit the night before. Make sure the final overall appearance is shmick.  Your clothes should be a good fit, and not too tight and not too loose. Ask a friend to provide feedback. By now you should have researched the company and have a basic idea of the type of uniform or clothes that are worn by staff? NO? Why not?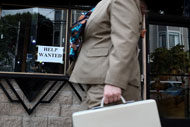 Princess Dianna knew how to charm and engage an audience, she would always choose her clothing carefully, taking particular note of colours,  and cultures that would help people believe she empathised and understood them well.
Lastly, if you can demonstrate that you have paid careful attention to your appearance, it will place you in higher esteem at the interview and reduce self-sabotage.  It also allows them to assess YOU and lessen any negative judgements that may cloud their perception of you.
Ivana Agapiou –  Eather Recruitment career adviser – 0404056278