Tenders Won – preferred suppliers for recruitment for all local government and State government



Berry Financial Services  can help you make the right financial decisions when you are changing jobs or careers.  Ensuring you do the right thing with your redundancy or choosing the right superannuation fund will all ensure you secure your financial future.   We look forward to helping you.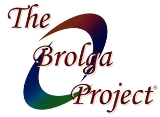 The Brolga Project is an initiative which works to help redress the regional skills gap by encouraging final year or graduate university students to sample, through a work placement, the types of careers and lifestyle that available in regional Australia.  The Brolga Project's involvement with Eather Recruitment is designed to offer more opportunity to get some of the tremendously talented professionals into full time positions with regional businesses via another outlet, i.e. an excellent regional employment agency, and the Project is looking forward to developing its working relationship with Eather Recruitment.
Memberships