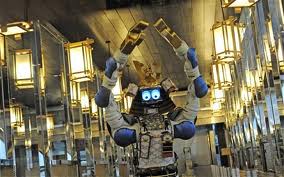 A JOB THAT IS SOUGHT AFTER AND RARE TO FIND IN REGIONAL NSW
Are you self-motivated and excited by innovative projects? Want a long-term career in a company that values creativity; problem-solving and "playing" with ground-breaking technologies?  Based in beautiful Port Macquarie, our client is an Award winner who seeks an experienced software engineer for innovative and ground breaking development work in camera and surveillance systems.
To be successful in the role you must be
Able to work in a small, cohesive business environment, both Independently &
with team
A great, strong, clear, communicator
Possess Advanced C, C++ and C# programming skills
Knowledgeable in a wide range of programming languages
A natural researcher who is able to implement new approaches and techniques
Able to think laterally and still be open to suggestion and guidance
Assertive and confident in contributing ideas and accepting feedback
Desired Skills – Minimum of 3 or 4 years' experience in the following:
Designing and implementing image processing algorithms
Experience in DSP and/or micro implementation
Experience in systems and control
Qualified Engineer within Computer Science or similar studies
Have an aeronautical background or avid interest
Experience
Rapid-prototyping development (Matlab,LabView,Python etc)
Realising algorithms through the entire software development cycle
Knowledge and ability to write code in popular languages, such as C++, C#
If you are seeking a great opportunity to enjoy an expanding career whilst living and playing in one of the most sought after destinations in Australia.. apply NOW!