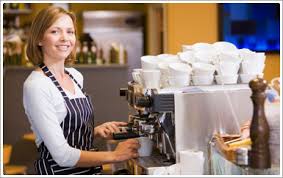 Need staff in a hurry? Quick Staff have recently launched their online recruitment service that matches employees with employers FAST.
This can be anything from one-off shifts, casual work or permanent employment.
The system is designed for tourism, hospitality and retail, and provides full control to the employer! Instead of the usual way to recruit through placing an expensive advertisement and waiting for candidates to reply, Quick Staff will match from job ready people for you!
Co-Founder, Ivana Agapiou says "We are very excited to launch this new online recruitment service, where job seekers can sign-up for free. Moreover, as an opening special, there is a minimal $10 price for a business wanting to post a job advertisement and all their ensuing matches are free. Employers will be able to see a matched job seeker's availability, photo and location in minutes!"
For more information go to www.quickstaff.com.au and http://cobaa.com.au/need-staff-in-a-hurry/