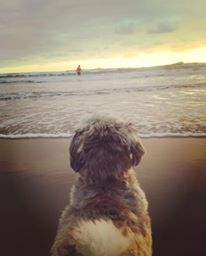 Can you trust your referees to say positive things and sell you in the best light?
It's only your future after all..
Its not what referees write that matters, it's what they say that has clout.
Many job seekers make the mistake of thinking that a written reference is Gold. Whilst it's great to have nice things written about you, the written reference is not the best way for a prospective employer to determine if you are the right person for their job. Here's 5 reasons why..
no one.. I repeat..no one would write anyone a bad reference. It's a permanent record after all.
you wouldn't show a prospective new employer a mediocre or poor reference
the written reference can "date" you (not a relevant document after 3 years)
often the referee cannot be contacted by the prospective employer who may want to ask questions
many written references have the mandatory motherhood statements and words like, "honest and trustworthy" "reliable" etc.. very few are written with your personality or individuality in mind… they are often broad, sweeping statements that don't reveal much at all.
Now…you will need at least two,  100% tried and true referees.  Their name, job title, contact details ( the three essentials) entered at the end of your professional resume. Here are the test  questions to determine a great referee for you.
can they provide relevant and recent (last 5 years) details of your work and duties, your performance,  and your personality?
did you leave their employ/supervision on good terms?
are you 100% certain you can trust them to speak highly of you? if even a bit uncertain – don't use them
Remember that referees are in a power position. A prospective employer relies on what they say and what they DON'T say, for example, they may say something like "no comment" and leave the new employer in doubt of your abilities.
Lastly, and most importantly, contact your referees regularly and let them know what you are up to. Certainly, ensure that they are happy to act as your referee, and most of all follow your gut instinct.. if you feel that they may not say/do the right thing… if in doubt… leave them out
#resumes #resumewriter #FIGJAMresumes,
good luck  with your job search
Career Advisor; resume writer and Outplacement Professional