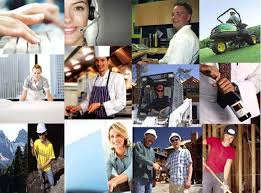 Is there a difference between a Metro and multi national recruiter and a Regionally based one?
Yes, there is. As a  regionally based recruiter, and not metro-based or Sydney-centric means that we do not have the metro-mind set. What does that mean for you?  It means we possess strong country values, built on trust, respect and honesty – we are bound to meet you down the street, we live and work in the same town. We know what it is like to do business in this region and  it means we appreciate your business and want to remain of value to you for the long term, not just for the duration of the contract!
We are personally connected to many people within and throughout several communities. The 6% of separation is really only 2% – the people we meet at the supermarket and after work, or the people whose children attend the same schools, These are the same people we want to have in our lives.
We value our reputation and by performing at a consistent high levels, we can proudly add-value to our communities.
Ivana Agapiou
Eather Recruitment Pty Ltd