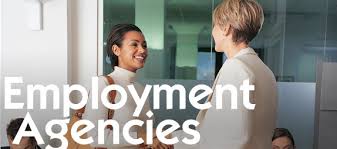 What is the difference between a Job agency and a recruitment agency?
Eather Recruitment, although posted and listed under Yellow pages and most on-line media as an Employment Agency, is actually a Recruitment agency. What is the difference you ask? It's important to know before you send in your resume!
The big difference is that Employment agencies actively find unemployed  people work. They conduct their business usually as a government funded agency so therefore they work from the candidate first, finding out what skills and experience they posses and then try to find an employer who may be interested .
A recruitment agency works with employers in the first instance, gathers a comprehensive brief and job description and then searches the job market for the best person for the job. Often these candidates are not unemployed, rather, candidates who seek a promotion; new career path, often they are highly skilled and experienced.
This is a simple explanation, please contact our office  if you want to know more of how our employment services can help you. If you are seeking a new resume or require help with job applications, simple or complex, contact Ivana on 040405678 or check out www.figjamresumes.com.au