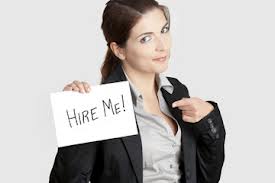 A number of independent studies maintain that clothing can affect a first impression dramatically; it also can affect promotional opportunities.
How? Well whether we like it or not, humans are very judgmental! We base many of our decisions on first impressions and on on-going encounters. Women especially can be quite critical of how other women present. Men will note factors also.  The main point here is to dress for the job you want. If you are dressing "down" you are not reflecting the importance you place on the work.
Here are some basic rules: clothes should always be clean; ironed and well-fitted; use deodorant and only light after-shave or perfume; check the mirror before you leave; avoid piercings or showing tattoos on the first impression; for females, the rule of the less flesh on show the better applies; girls – makeup should be light-on and research has proven that a bit of lipstick is better than none (it shows you pay attention to the detail) check that your shoes are clean and polish if necessary.
White collar/clerical positions
For females – white or light coloured tailored blouse with a dark skirt or well-fitting trousers is a wardrobe must.
For Males – tailored trousers that can be matched to either a business shirt or a classy casual shirt dependant on the role you are interviewing for.
Blue Collar Labour Hire
Again the plain, simple rule – be clean, tidy, shaven and smell nice!
In summary, a great idea is to dress the way an employer would expect for their workplace. Will you be serving customers? Will you be representing the company? Always aim high…. Dress like the job you want – it is a simple Law of Attraction working for you
Ivana Agapiou
Eather Recruitment and Labour Hire