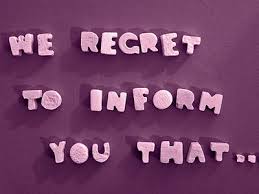 Sick and tired of rejection? Are you fatigued with applying for jobs and either never hearing back from the employer, and/or receive an unsuccessful letter? What innovative and creative thinking do we need to have to ensure we are realistic about the job market?  When living in a regional area, jobs are not only scarce, they are often Linear and let's be honest, often way below our pay grade!
Not only do we have to innovative about HOW we seek work – we have to re-think what work we can adapt to and sometimes even create our own employment. I don't mean create your own small business, and work for yourself, although this is an option. I mean increase your marketability and suitability withinthe job market. The Metro areas have a number of positions available that specialise in various roles.  However, in Regional areas, many workers have to wear several hats and be flexible in their approach to work.
Here are just some key points for job success…
1)  Define your assets – take a  stock take of your skills and i.
2) Good Advice – seek mentors and people who are qualified in this area
3) Take car of your self – remain fit and healthy
4) Develop your network – use LinkedIn and social media to increase your networks and promote your skills
5) Surround yourself with supportive people – keep away from negative influences and spend time with those who encourage and support you
In summary,  if you approach job seeking the way you always do, you will end up with similar results. Think about ways that you can enter the job market that increases your chances of success. Read and research furiously and most of all, be persistent and patient.
Ivana Agapiou
Eather Recruitment