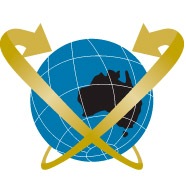 Our client, a leading medical Centre based within the Hastings region on the beautiful Mid North Coast, requires an experienced Practice Manager to oversee and manage the day to day operations of this busy medical practice.
Working with the Principal and 6 other GP'S, you will be responsible for general management and financial duties throughout the practice, ensuring the practice is profitable and enhancing quality improvement.
Additionally, you will be responsible for managing the rosters for all staff, organising appointments between Doctors, Registered Nurses and Reception staff. Have a compassionate nature with a bright and bubbly interpersonal style.
The role will be initially 20 hours per week, though this may vary slightly on a week to week basis, depending on workloads etc. Candidates must have 5+ years in a similar role, within the medical industry. An attractive hourly rate is on offer along with other benefits.
This is a great opportunity to join a market leader on the Mid North Coast of NSW.